Achieving Financial Sustainability in CAHs
At OS inc., our mission is to help rural hospitals, critical access hospitals, and healthcare organizations improve financial sustainability despite their unique challenges. CAHs operate within very tight budgets, limited resources, and make a huge impact on our communities. If rural hospitals are given the right tools they can become financially sustainable.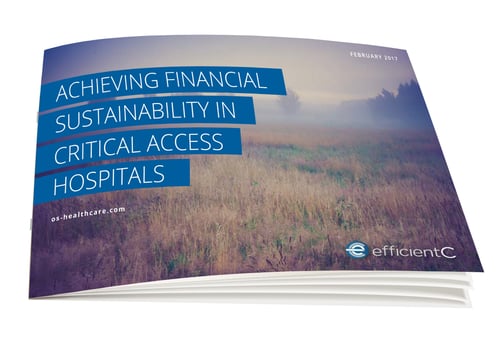 One-third of rural hospitals operate at a loss, average A/R 60 days in or more, and operate out of a facility that is more than 40 years old.
Gain vaulable insight and practical advice from healthcare financial experts with over 20 years experience.
What's inside the ebook:
Coping with limited resources
Streamlining your revenue cycle
Breaking down a culture of silos
Converting to value-based payments
Empowering your hospital employees
To get your free copy, fill in the form.