---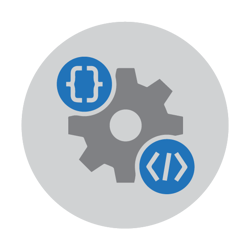 SOFTWARE
Built by revenue cycle experts for revenue cycle users: clearinghouse, claim scrubber, payer, edit management, work queues, and more.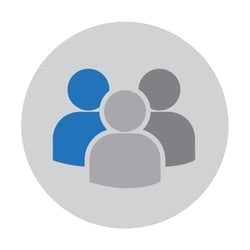 PEOPLE
With hundreds of years of overall experience, our revenue cycle guides are with you all along the way with uncompromising customer support.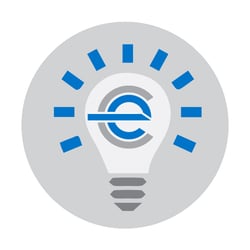 BUSINESS INTELLIGENCE
Actionable dashboards that will improve your ability to make decisions. Powerfully equipped
and easy to use to help your company's bottom line.
---
Learn More About The Trusted Partner in Revenue Cycle Management You've Been Looking For
efficientC is:
The revenue cycle industry's most comprehensive clearinghouse product available today. It's a full suite of tools designed by healthcare billing experts that know what features are necessary to get the most claims paid faster. It is a software as a service (SaaS) application providing organizations with a clearinghouse, claim scrubber, work queues, remittance management, and analytics. All of these features combine to eliminate the need for multiple systems while improving the integrity of your revenue cycle data.
What really separates efficientC from other clearinghouses are efficientC's capabilities as a claim scrubber and its state of the art analytics platform, Insights. efficientC was designed by our team of revenue cycle experts with the intent of providing healthcare organizations with the most comprehensive revenue cycle management tool available today.
CLEARINGHOUSE
95% of Claims - Paid in 20 Days
efficientC is direct with over 90% of insurance providers, which means quicker payments and fewer opportunities for delays. During implementation our client experience team manages the payer enrollment process so our clients don't have to – easy.
Our goal is to make certain that as many of your claims as possible are processed electronically; even worker's compensation claims. The higher level of 837 submissions and 835 remittances means better edits and more comprehensive analytics.
CLAIM SCRUBBER
Average 15% Improvement in Cash Collections After Implementation
efficientC's claim scrubber is built around the philosophy of denial prevention. We believe the true effectiveness of a clearinghouse is determined by what it stops – not what goes through.
To reduce the amount of costly follow-up work, efficientC's claims analysts work tirelessly to ensure every claim receives the necessary amount of scrutiny so more claims submitted to payers get paid on first submission.
efficientC takes a continuous improvement approach; always working to optimize claim edits and limit the impact of denials. It's the key to ensuring a high degree of payment success with each payer and faster payment turnaround. We don't charge extra for claim scrubber edits and our analysts are always on the lookout for opportunities to put new ones in place.
ANALYTICS & REPORTING
Average Payment Turnaround Time: 17 Days
Data is power and efficientC puts the power of your data to work. Our Insights analytics platform provides a state-of-the-art, straightforward look at the health of your revenue cycle. It also provides the tools to identify exactly where your revenue cycle might need an adjustment.
Insights provides decision-makers access to discover, predict, visualize, model, and manage data all in one place - easy.