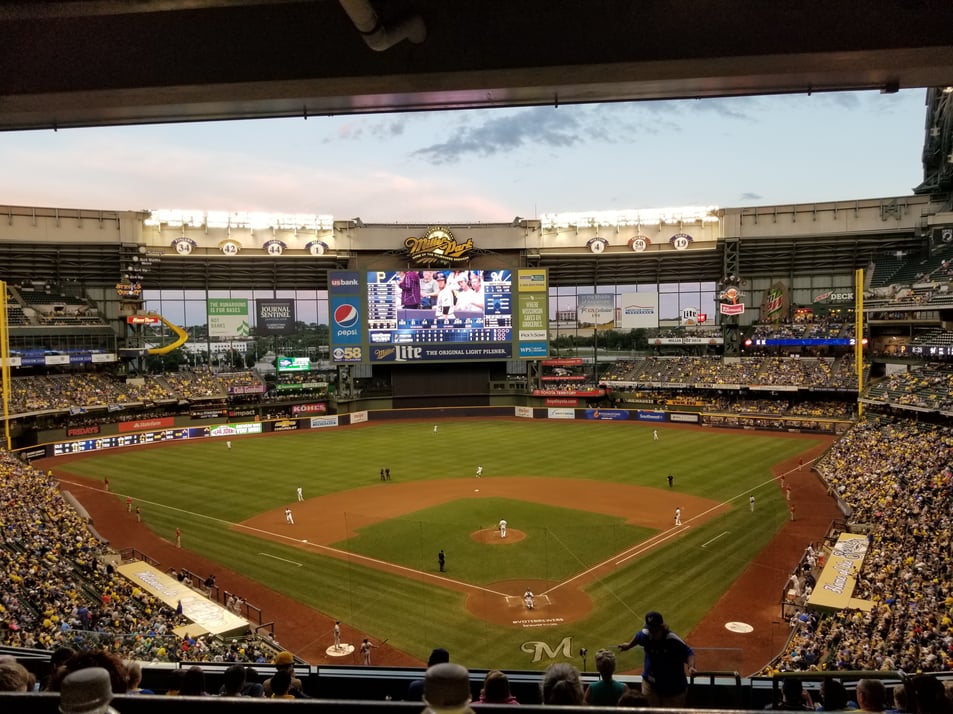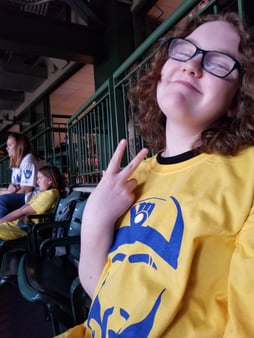 There's no better way to spend a summer evening in Wisconsin than surround by baseball, beautiful weather, and family. Employees and their children enjoyed a Family Fun Night at Miller Park on Monday, June 19th. The Milwaukee Brewers hosted the Pittsburgh Pirates.
"Sharing this experience with my children means so much. The happy look on my childrens' faces was priceless and a joy to see. It's not every day you get to cheer on the Milwaukee Brewers from a Club Level Suite. I'm truly grateful for the opportunity." - Kirsten Thompson, Software Engineer
All were treated to great seats, tasty ballpark fare, and the famous dessert cart. The cherry on top–taking home a stylish Eric Thames 'Revere the Beerd' t-shirt.
#GoBrewCrew