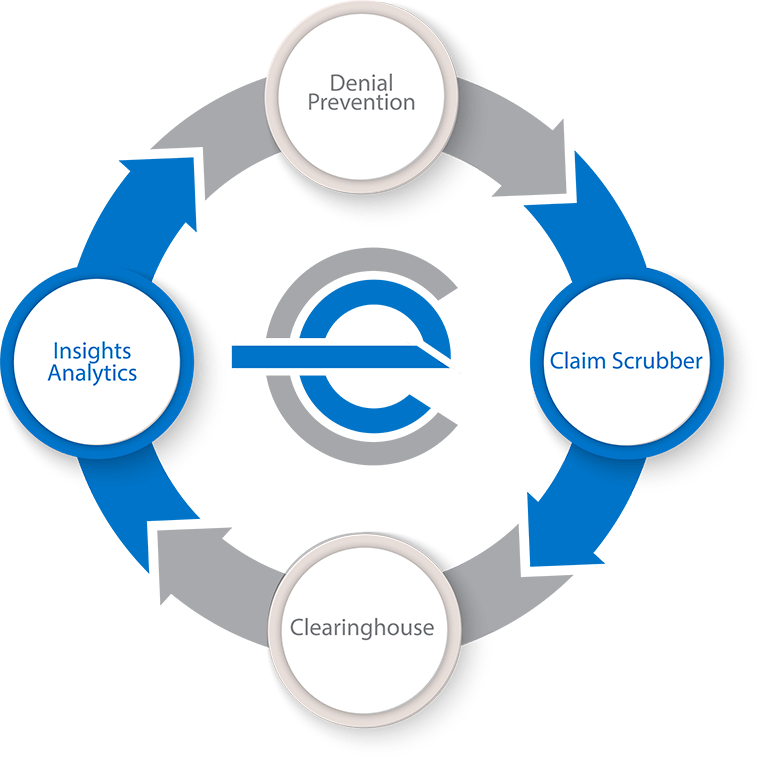 DELIVERING MEASURABLE
RESULTS ONE CUSTOMER AT A TIME

WE'RE THE TRUSTED REVENUE CYCLE MANAGEMENT
PARTNER YOU'VE BEEN LOOKING FOR.
efficientC combines the power of software, people and business intelligence to deliver strong results and a great customer experience. efficientC's philosophy and tools are built to get the most claims paid on first submission. We are changing the denial management conversation away from clean claim rate to the more relevant first pass yield rate.
0

%

Of Claims Paid in 20 Days
0

%

Denial Reduction in 60 Days
See The Power of Our Products
efficientC with Insights delivers the industry's ultimate denial prevention product available today.
Built by revenue cycle experts for healthcare billing specialists, efficientC is a claim management and predictive analytics software platform that combines claim scrubber, clearinghouse (optional) and business intelligence technologies into one powerful denial management solution.


The efficientC Difference


All-In-One Software
A full software suite designed by healthcare billing experts for revenue cycle users: clearinghouse, claim scrubber, payer and edit management, work queues, and more.


Expert Customer Service
With hundreds of years of overall experience, our revenue cycle guides are with you all along the way practicing uncompromising customer support.


Business Intelligence
Actionable, easy-to-use dashboards that improve your ability to make informed decisions quickly. Powerfully equipped to help you prevent denials.
Read Our Blog
Stay up-to-date on the latest news and developments
at OS Inc. and efficientC.