efficie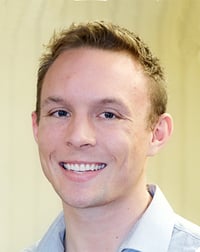 ntC has named Chris Hegwood as Director of Client Solutions. He will be responsible for developing new partnership opportunities with healthcare organizations, focusing on customized solutions to meet each client's individual revenue cycle needs.
"Chris has a proven track of building long-term business relationships with providers of all sizes -- from specialty clinics and critical access hospitals to networks and integrated health systems," says Lori Zindl, efficientC President.
"At efficientC we are not only an innovative claims management solution, but also a trusted industry expert supporting and guiding hospital business office teams through challenges unique to their revenue cycle," says Zindl. "Chris makes it a top priority to understand every client or prospective clients' needs and identify solutions that address them. We're confident he will continue to build strong partnerships that enhance and expand the efficientC brand."
Hegwood has represented efficientC as a business development representative since 2017, helping healthcare organizations implement new technologies, optimize revenue cycle performance and achieve their accounts receivable and team goals. Prior to joining efficientC he served as a membership director at Healthcare Business Insights (HBI).