efficientC's Insights Analytics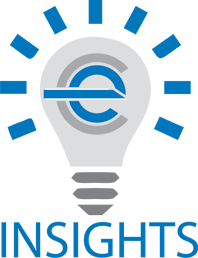 Available Now!
With or without a subscription to efficientC's clearinghouse service.
Insights analytics is a thoughtful, easy to use business intelligence tool. It provides healthcare organizations the ability to visualize their revenue cycle, easily monitor payer and payment trends, and make well-informed business decisions.
This business intelligence tool from efficientC gives form to claim and remittance data (as shown below), doing the research for you, allowing your team members to devote more time to revenue generating activities.
---
Actionable

Dashboards

Performance Management Scorecards
---
Insights Analytics Highlights Include:
Designed by revenue cycle experts to help make sense of your data

Interactive dashboards provide a top-down view of your revenue cycle and the ability to drill into specific trends and claims
837 and 835 data connected for real-time views into your revenue cycle health
Insights makes recommendations for claim edits based on denials to counteract continuously changing payer rules
Set and achieve revenue cycle goals with improved decision-making abilities
---
"The dashboards are very interactive, making it easy to drill down to get to the information you need from a denials standpoint. Whether it's denials, edits, or overall performance, efficientC's tools have helped spot trends and make decisions that keep us moving forward. They developed a great reporting system at efficientC."
- Curt Glaunert, Vice President of Revenue Cycle


---