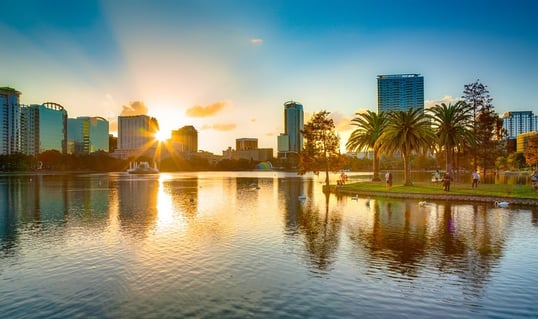 Later this week, over 5,000 healthcare finance professionals are expected to descend on Orlando, Florida for the Healthcare Financial Management Association's Annual National Institute.
We've asked Chris Hegwood, Business Development Representative here at OS inc. a few questions about HFMA ANI before he attends.
Chris has a strong healthcare background and understands the unique challenges hospitals and providers face to reduce or eliminate denials.
Q: What are you most looking forward to at HFMA ANI?
A: Tuesday's keynote presentation, Influencer: The New Science of Leading Change led by Joseph Grenny is a can't miss session. I'm interested to learn how influencers are defined and tips to transforming into an influencer.
Q: Which breakout sessions are you most excited to attend?
A: This year's HFMA ANI conference has a number of breakout sessions focused on improving patient experience. Keys to Enhanced Patient Engagement & Improved POS Collections and Using Revenue Cycle Services to Move to the Next Phase of Patient Engagement are two sessions I'm looking forward to attending.
Q: What conference events will you be attending?
A: I'm excited to attend the Cheers! to Collaboration event on Tuesday, June 27. Conference events like this one are great place to mingle with fellow healthcare finance professionals and cultivate new relationships in the healthcare industry.

Q: How will the revenue cycle be impacted by healthcare MACRA in 2017?
A: As we continue to see an increase in service bundling, I think there will be a big focus on putting all that data that is gathered throughout the patient billing process to good use. Revenue cycle teams should be equipped with reporting and analytical tools that help them to develop their bundled payment strategy.
Q: Why is HFMA ANI a must-attend for revenue cycle management professionals?
A: There's many reasons why this conference is a must. My top reason is the quality of the presentations throughout the conference. A close second is the opportunity to network with some of the brightest minds in healthcare finance.
HFMA ANI runs June 25-28 at the Orange County Convention Center in Orlando, Florida. We hope to see you there!
Download the new conference app and build your personal schedule. The app even allows you to view presentations and take notes, which is an awesome bonus.