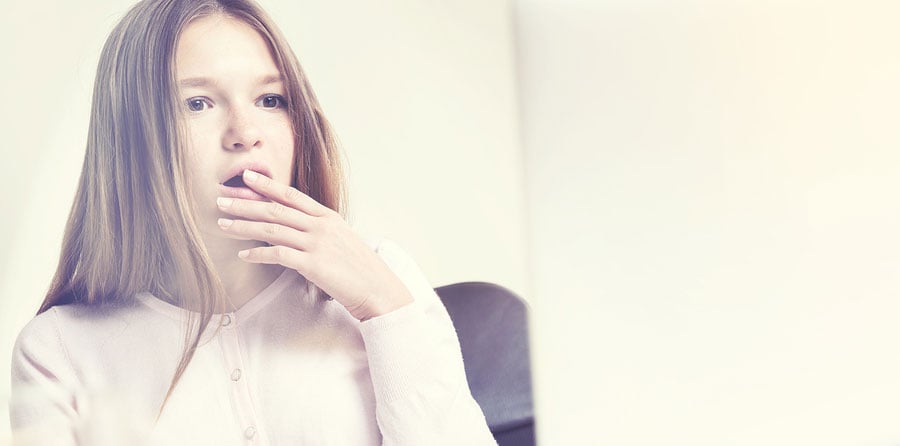 The healthcare revenue cycle is dynamic and continues to evolve. As a result, healthcare professionals involved in revenue cycle management tend to face many challenges that if not done right, could cost your organization big money.
Here are the top seven mistakes we've seen when working with healthcare organizations of all different sizes.
Mistake #1: Touching Every Claim
This may be obvious to some but we still see a high percentage of hospitals reviewing every claim before it goes out the door. Stop! Let your claims management software do the work by scrubbing each claim and checking for inaccuracies before it's submitted. If you are having billers review every claim because you don't trust your system edits, it's time to invest in a new system. Accurate claim scrubbing is the single most important tool for ensuring timely payment of claims by reducing denials and rework.


Mistake #2: Not Getting Bills Out the Door Daily

On average, hospitals take 17 days to get claims out the door. Statistics show claims get paid in an average of 16 days, so it actually takes longer for hospitals to bill claims than to get paid! If you want your GDRO in the 30's, you really need to work claims daily and getting them out the door within 4-5 days.
Our motto is – if you bill, they pay! And if you bill correctly, claims pay fast. So monitor unbilled claims in both your patient accounting system and clearinghouse on a daily basis. Keeping unbilled low and scrubbing claims from accuracy before submission will keep cash flow steady and A/R low.

Mistake #3: On Hold Too Long
Make good decisions, that's what we tell our A/R specialists. Calling on claims is a necessary part of the job but sitting on hold for 45 minutes or more when the dollar amount is less than $5000 is a poor use of time and resources. Utilize automated processes or websites whenever possible to get claim status or to do appeals.
If you have payers who routinely have long wait times, try getting the patient involved in the follow up. Did you know patients have a different number to call than providers? It's amazing how fast insurance companies answer the phone number provided to patients! So, use that to your advantage and do a three-way call with the patient when you need help resolving an unpaid balance with a payer.

Mistake #4: Not Resolving Denied Claims Daily
The longer you wait to work through your denials the harder it is to get paid. Not only are denied claims harder to work, they may take up to 90 days to receive payment once submitted correctly. Stay on top of denials daily to ensure your rebills and appeals will be filled in a timely manner.
If your organization has regular uncollectible write-offs due to untimely filing, you should probably look at how your team works through denials for inefficiencies. Untimely write-offs should be rare when you respond to payer denials daily.


Mistake #5: Not Tracking Denial Trends
Business offices who do not track denials trends are taking a big financial risk. It's like trying to find your way through a dark room without a flashlight. Denials cost providers millions of dollars in cash each year and a single denial costs a provider between $25-$125 dollars to rework to get paid.
We consult with many clients who contact us for help with reducing A/R and improving cash flow. Many of them indicate they don't "think" they have a denial problem. Here is what we know – if more than 10% of your insurance A/R is aged over 90 days, it's almost certain you have a denial problem. If you are billing regularly and claims are unpaid after 90 days – denials are typically the root cause.


Mistake #6: Lack of Action to Prevent Future Denials
Tracking denials isn't enough. Invest in a tool which maps both the denial reason and remark codes to a category (such as eligibility, medical necessity, coding, etc.) so the root causes of denials are easily recognized and prevented in the future.
Providers should be able to get about 95% of their claims paid on first submission since most denials are preventable. The key is responding to denials routinely by adding edits in your claim system to ensure future claims are corrected prior to submission. This constant review of denial data and adding edits or field corrections on claims is the only way to get a high percentage of claims paid on first submission and optimize cash flow.


Mistake #7: Assuming Denials Are Only the Business Office's Problem
Everyone involved in the revenue cycle is responsible for ensuring timely payment for services rendered by your organization. The entire claim form submitted to the payer for payment comes from every department except the business office, so why wouldn't denials be everyone's problem?
Revenue Cycle Management is a collaborative effort with the sole purpose of getting paid for services rendered to your patients. Denials are the exact opposite of getting paid, therefore should be the core focus of all departments within the revenue cycle.