- Webinar -
Change Management: Achieve Success and Inspire Productivity
Overview
Many of us have seen the execution of a new process or workflow go awry. Maybe the goals weren't clearly defined or the plan didn't have buy-in from the necessary stakeholders. It was likely a frustrating experience for you and a costly one for your organization.
On the flip side, many of us have also benefited from improvements and efficiencies gained through an effective project roll-out or software implementation.
We know change management can be a challenge but fortunately it is also a skill you can master. Giving both your organization and yourself a leg up on the competition.

Presenter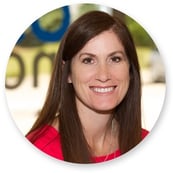 Collette Pleva | Director of Customer Experience
efficientC & OS inc
Webinar


See The Power of Our Products
efficientC and Insights have joined forces to deliver the industry's ultimate denial prevention product available today.
Built by revenue cycle experts for healthcare billing specialists, efficientC is a claim management and analytics software product. It combines a responsive clearinghouse and claim scrubber tool with its Insights analytics platform that work together to get you the highest number of claims paid on the very first submission.