5 min read
Adoption of Telehealth Services Surging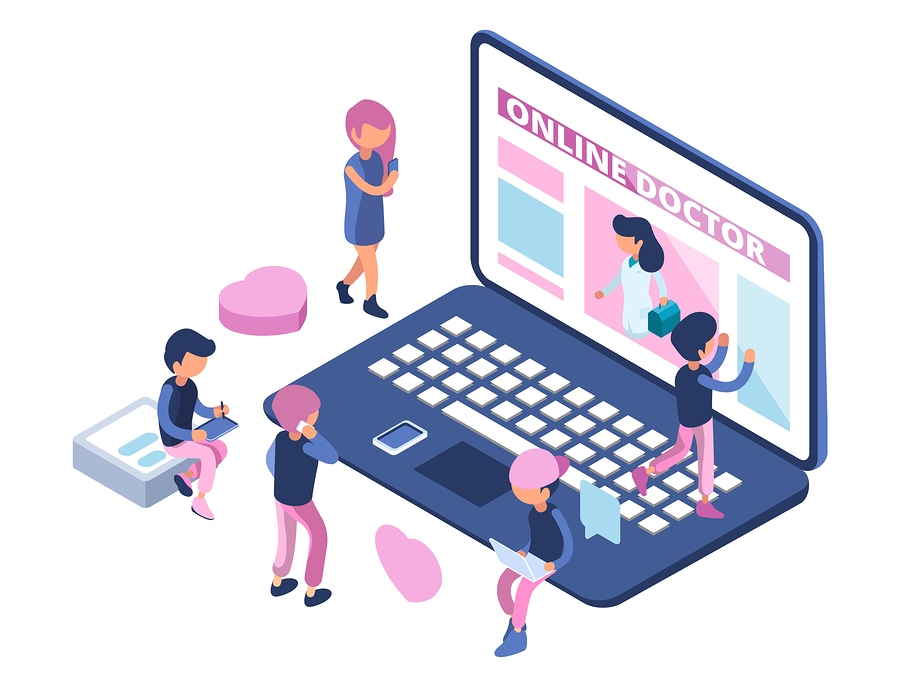 It's been said that now is boom time for telehealth in the US, but that may be an understatement.
For decades, telehealth services have been beneficial in rural regions because they reduce barriers to care for people who live far from specialists and other services. Apart from that, they were not widely used elsewhere.
Over the years, however, the use of telehealth services has been increasing steadily, and the method of delivery has evolved from telephone to videoconferencing and other technologies.
Today, the spread of the COVID-19 virus has created a surge in demand for telemedicine because it is perfect for providing virtual services to patients.
Payer Coverage Lacking
Slow adoption of telehealth services in the past is likely due to payment problems. For example, traditional Medicare limited coverage to services provided using real-time, interactive audio, and video telecommunications systems (no text messaging, etc.). Medicare also restricted the use of telehealth to rural settings originating only from providers' offices and clinics or hospitals.
As the popularity of telemedicine grows, however, health insurance plans are beginning to offer coverage for telemedicine visits. Some states enacted laws that require health insurance plans to reimburse telemedicine visits at the same rate as in-person doctor visits.
What's Happening Now?
As we navigate through the COVID-19 pandemic and hospitals experience overloaded emergency departments and intensive care units, telehealth usage has become a way for patients and health care providers in all sectors to have medical visits while limiting potential exposure to the coronavirus.
Hospitals have been encouraging patients who are concerned about virus symptoms to call telehealth providers. Demand has been high, and reports have shown that telehealth providers have been struggling to meet it.
Providers are reporting a 50 percent increase in usage over a two-week period in March. Others are "scrambling to recruit doctors," according to The Wall Street Journal.
The expansion of telehealth has brought with it operational and financial challenges to private physicians. There has been confusion about what health insurance plans will cover.
Some insurers have been slow to follow the example of the government which took steps in March to expand access to telemedicine through Medicare, Medicaid, and other federal programs.
On March 13, 2020, the Trump Administration announced an emergency declaration under the Stafford Act and the National Emergencies Act. Consistent with that declaration, CMS explained in a press release that it is expanding Medicare's telehealth benefits under the 1135 waiver authority and the Coronavirus Preparedness and Response Supplemental Appropriations Act.
As for private health insurers, some are following the government's lead.
Cigna, for example, announced in a March press release that its customers will have access to coronavirus (COVID-19) testing, as prescribed by health practitioners, and the company will waive all co-pays or cost-shares until the end of May to help fight the rapid spread of the virus in the U.S. and for its globally mobile customers.
---
Follow along by having our latest insights, news and tips sent straight to your inbox!

---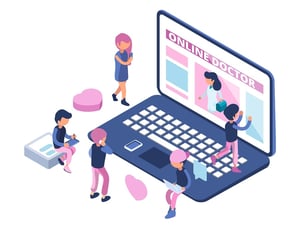 Attitudes Changing
Convenience is important, but is that enough to make people happy with the idea of remote conferences with their health care professionals? Or, do they long for those in-person visits?
Turns out that many different surveys in the field show patients are very interested in using telehealth, but, until now, only about 10 percent had used it.
What was stopping them was a basic lack of awareness.
Although relatively few patients used telehealth services in the past, they are up for change. The JD Power Survey reveals that usage had been highest among patients in the western region of the US at 11.19% compared with just 5.7% in the Northeast.
Two-thirds of respondents to a recent Sykes Survey say that COVID-19 has increased their willingness to try telehealth in the future. One-quarter of respondents had not considered this as an option before.
Patients are beginning to see the benefits. Telemedicine visits can save time and money, especially when they help avoid a trip to the Emergency Room. Concerns still exist about the quality of care and online security, but they aren't enough to prevent most patients from considering telehealth.
Importantly, there will be a need to ensure all patients have affordable internet access for these visits.
Roughly three-in-ten adults with household incomes below $30,000 a year (29%) do not own a smartphone. More than four-in-ten don't have home broadband services (44%) or a traditional computer (46%) according to a Pew Research Center survey from 2019.
What's Next?
Only time will tell if we are looking at a permanent changeover. Ryan McQuaid, CEO and founder of virtual health platform PlushCare, states in Business Insider that he believes telehealth services will continue to climb even after the pandemic abates, and that "virtual visits will outpace in-person visits" within the next 10 years.
McQuaid could be right; over the past month (March into April) virtual health care interactions are on pace to top 1 billion by year's end, according to experts at Forrester Research.
Analysts now expect general medical care telehealth visits to top 200 million this year, way up from their original expectation of 36 million visits for all of 2020.
Coming Soon to Revenue Cycle Matters
In our next post, we will discuss the impact of telehealth services on the business office so be sure you are subscribed to Revenue Cycle Matters for industry updates, healthcare billing best practices, and more.
---
As a leader in the denial prevention movement, we love sharing our story. efficientC was born from a need for a better way to manage claims. Built by revenue cycle experts for revenue cycle specialists, we created a revenue cycle management tool to make your transition from a strategy of denial management to denial prevention seamless.
We'd love to show you how efficientC is different. If you'd like to see or learn more, contact us here or send an email to efficientC@os-healthcare.com.