5 min read
Rural Hospitals Struggle to Stay Afloat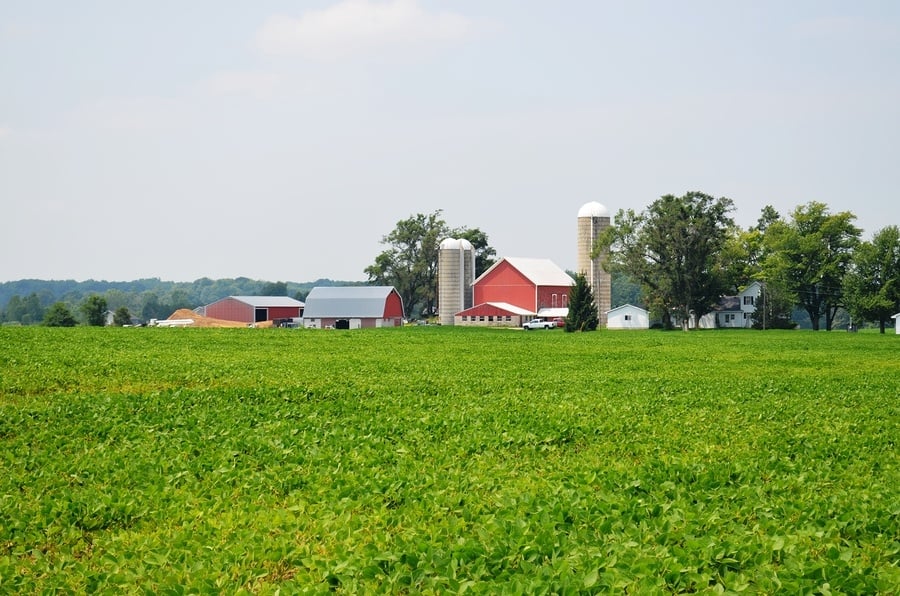 Rural hospitals, as defined by their geographic location, have an essential role in our nation's healthcare system, as well as in the communities they serve. Unfortunately, trends in healthcare reimbursement and factors outside their control have put many of them into difficult financial situations.
In recent years, many of the 60 million Americans living in rural communities have watched helplessly as their only local source of healthcare disappears.
Between 2010 and 2019, a total of 118 rural hospitals shut their doors, according to the non-profit National Rural Health Association (NRHA). Last year, they estimated that 673 rural facilities (out of more than 2,000) were at risk of closure.
An iVantage Health Analytics study from 2016 went a step further to quantify the potential impact of all at risk facilities closing. The summary is in the graphic below and more information can be found on page 10 of the Rural Relevance - Vulnerability to Value study.

Rural Americans aren't just losing their healthcare providers when these hospitals close, they are quite likely losing their jobs, too. In many small towns and communities, the hospitals are the primary economic drivers of the areas they serve as the largest employers and supporters of other local businesses.
What's Behind Rural Hospital Closures?
If these hospitals are so important, why are they failing? There are a number of factors including the following.
Government reimbursement from Medicare, Medicaid

,

and other programs has decreased and fails to cover costs. Medicare bad debt cuts have been one of the most important factors contributing to rural hospital closures, according to a 2018 Government Accountability Office report. Politics have played a part, too, as states that accepted increased Medicaid eligibility under the Affordable Care Act saw fewer rural hospital closures.
Rural hospitals typically care for people who are sicker, with higher than average rates of poverty and greater numbers of uninsured. Often, the majority of patients are on government-sponsored plans or are uninsured, leading to lower collections and larger amounts of bad debt.
Rural hospitals struggle to find, recruit and retain physicians and qualified employees because of lower pay and a lower level of technology. As a result, the hospitals are not able to provide the kind of special services that lead to higher profitability.
Looking to Congress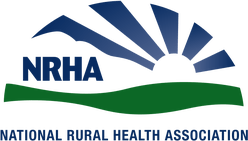 The NRHA, a primary advocate for rural providers, is currently seeking the support of Congress to stop the flood of hospital closures and create an environment in which innovation can thrive. According to statements on the NRHA web site, the group believes, "a multifaceted approach is necessary to address the struggles of rural health care providers including hospitals," including ensuring rural provider's reimbursement rates are sufficient to allow them to keep their doors open. Furthermore, NRHA is attempting to obtain regulatory relief efforts that reduce costs without affecting patient care, as well as allowing communities to retain necessary access to local care including right-sizing facilities to meet community needs.
The American Hospital Association's (AHA) Rural Advocacy Agenda for 2019 shows that the AHA also has been working with Congress in the hope of ending Medicare "sequestration" that cuts all payments to hospitals and critical access hospitals (CAHs) by 2 percent. Like NRHA, the AHA is looking for regulations that will allow new models of care for rural hospitals and payment for telehealth treatments, among other things.
Rural hospitals need affordable and accessible technology including telemedicine, says the AHA, which helps physicians become more efficient and extend their reach to more patients. As the supply of physicians falls, telemedicine helps rural hospitals engage remotely with other locations to provide clinical support for nurse practitioners, physician assistants, and other clinical staff without having to hire more of them.
Hospitals Help Themselves
In an effort to remain viable, some stand-alone non-profit hospitals have been selling to for-profit chains or merging into regional health systems. Teaming up with a larger system or even neighboring hospitals has been a successful strategy for some. This tactic may also provide access to better technology and other resources, helping to promote financial stability.
Those facilities that are still functioning also might want to look for new technology partners that can help bring in every possible dollar that is due them. That may mean reassessing the systems currently used to determine how well and how cost-effectively they are working.
The wrong claims management software, for example, can lead to denials, unnecessary write-offs and also frustration for the staff using the tool, who probably know it can be done better. A clearinghouse should be able identify a denial before it happens and find a way to fix it, leading to fewer denials and increased collections.
Final Notes
Most importantly, savvy rural healthcare leaders looking to succeed in trying times need to be flexible and adaptable to change. In addition to evaluating business partners to ensure they are providing value relative to the needs of rural providers. It may also be time to consider the services you provide and make decisions about which ones make the most sense for your organization. One approach to take is conducting a community health needs assessment, as the NRHA suggests, rural hospitals can identify the most significant health risks faced by people in their communities and create a plan of action to address them.
It might also require a little creativity and marketing your own advocacy efforts. For example, celebrating National Rural Health Day (the third Thursday of November) is a great way to recognize the work done by your staff and raise awareness in your community. The more people that understand the situation the better, especially as we enter into an election year!
Why Revenue Cycle Matters to Rural?
As a 25-year-old revenue cycle company, we have no shortage of experience dealing with the same issues as you. We worked hard to get our clearinghouse partners to make things better, they just couldn't.
Eventually, our level of frustration peaked, and we decided to build our own. We took what we liked, left out what we didn't and added what was missing the result was efficientC – a product built by revenue cycle experts for revenue cycle users.
efficientC's foundation is based on the following principles:
Get every claim possible submitted electronically – including those with attachments.
Payer specialists who stay on top of payer enrollments, so you don't have to.
Unlimited claim edits.
We hope this information is valuable to you as you look for new ways to increase the effectiveness of your revenue cycle.
If we can be of any help or if you'd like to take a look at efficientC, give us a shout. You don't have to take our word for it. You can learn about the experience of a rural hospital using efficientC by checking out our latest white paper below!