5 min read
Meet Our Experts: Sue York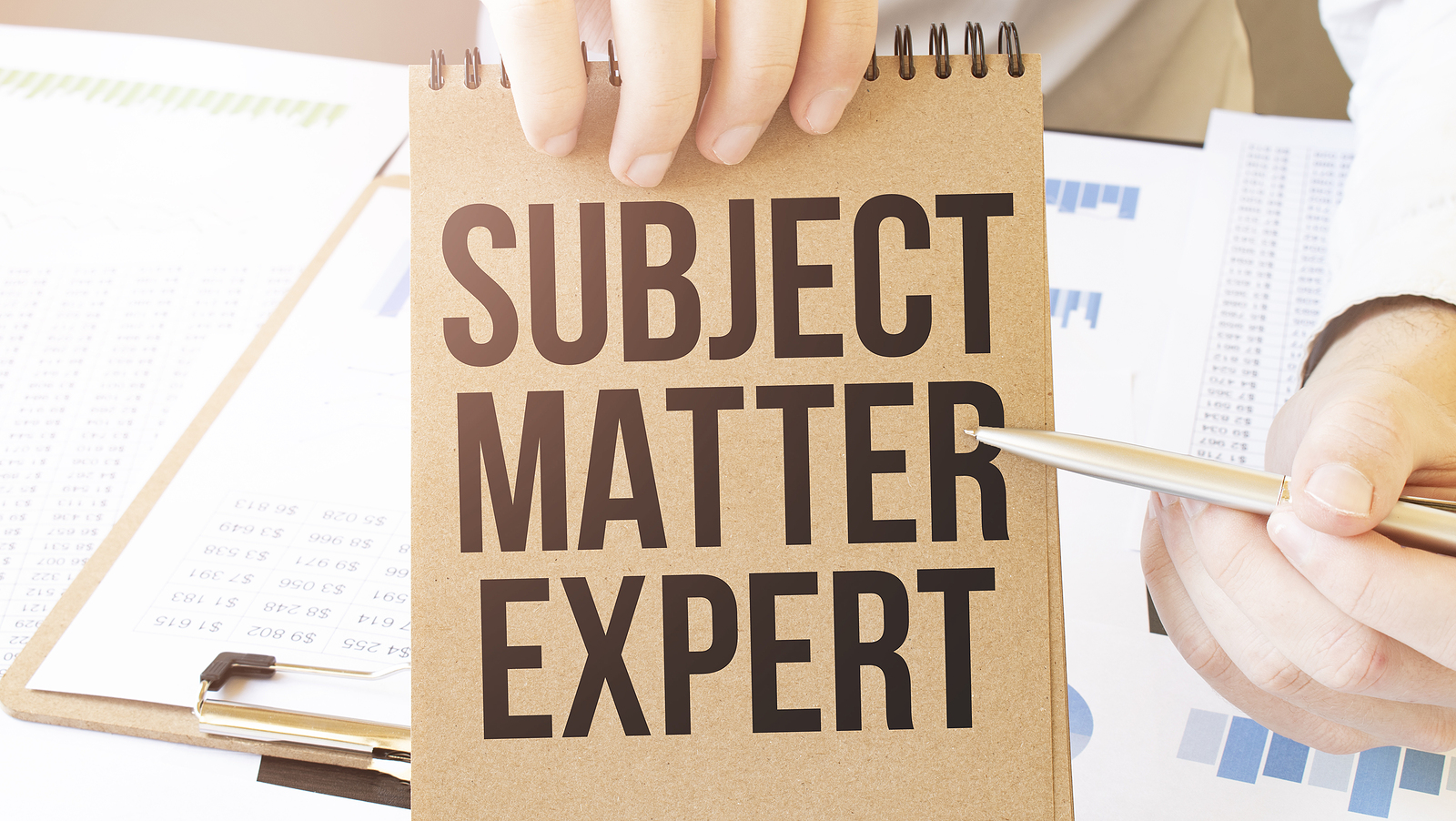 At OS inc. and efficientC, we take our partnership with the organizations we serve very seriously. That's why we have built the best clearinghouse and claim scrubber on the market; it's why we offer a cutting-edge analytics platform; and it's why our business office staffing solutions are both comprehensive and cost-effective. We pride ourselves on how we function as a true extension of our clients' business office teams.
So today, because business office support services are only as good as the staff members providing them, we'd like to spotlight one of our in-house experts whose depth of knowledge has really shaped the quality of the consulting, training, and business office staffing services provided by OS, inc.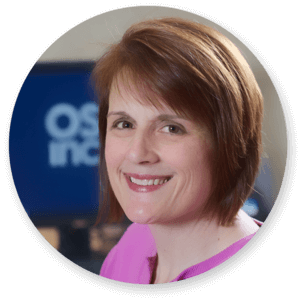 Sue York, RHIA, CRCI-I, CPC, and COC, Director of Learning and Consulting Services at OS inc. | efficientC
Sue York—the Director of Learning and Consulting Services at OS inc., has been working in healthcare for over 25 years and has worked with President Lori Zindl at OS, inc. for almost 23 of those years. She has been instrumental in helping OS, inc. to grow into one of the top hospital business office outsourcing firms in the nation. Prior to joining OS, inc., Sue honed her skills in operational roles in both acute care and physician clinic settings. Sue provides not just a wealth of hospital and clinic billing expertise, but has deep knowledge and experience in coding. She is responsible for OS inc. and efficientC's educational content development and consulting services. Leveraging her background, Sue has been integral in crafting the company's model for training and onboarding business office staff.
Sue's Holistic, Client-First Approach to Staff Training and Education
Responsible for staff onboarding and ongoing education, Sue now has the ability to pour out her knowledge, insight, and expertise into the staff here at OS and efficientC. Sue explains, "I really view it as our responsibility to know what's happening in the industry as it relates to coding, billing, and A/R. Then my team and I are able to prepare staff for changes or any new things coming down the pipe."

On a day-to-day basis, Sue works with a team of three other trainers, who have elevated the onboarding and ongoing education at OS inc. to a new level. Her deep understanding of the Revenue Cycle, and coding and billing regulations has contributed to courses that are very detailed, in-depth, and accurate in their training. In fact, over the last two years OS, inc. has been offering the training courses to their clients as they work to onboard and train new staff.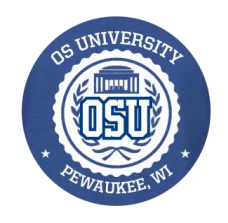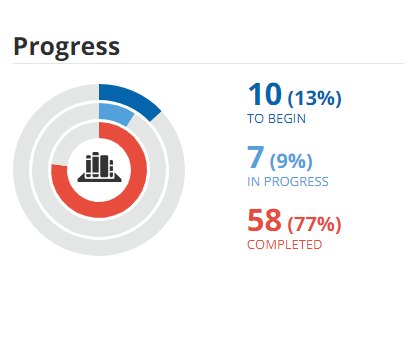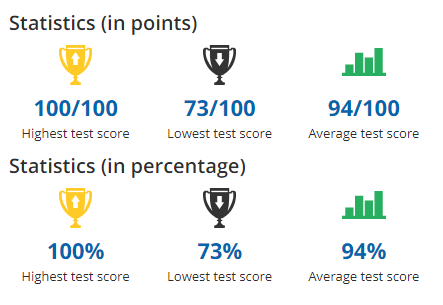 "Onboarding new staff can take anywhere from three months to eight or nine months," says Sue. "It can vary depending on the individuals and their specific training needs." For example, courses can be customized to focus on different areas like critical access, rural health, home health, etc. Additionally, while most onboarding coursework is offered through online modules, some of the more in-depth courses relating to Medicare billing or other more complex topics are offered in real time with an actual instructor.

Most importantly, however, Sue has worked hard to instill a "fix the problem" philosophy at OS and efficientC. She says, "Our staff are trained to focus on making things better for our clients, rather than on their daily workloads. We have the responsibility to play a major part in the success of healthcare organizations across the country, and we don't take that lightly."

OS billing staff work as true extensions of their clients' organizations and watch their performance very carefully. "If I see a client in the red, I want to understand exactly what is going on so that I can help them troubleshoot and make any changes that may be needed," Sue explains.

Making OS Learning Resources Available to Clients
"In recent years, the training team has been working hard to make our internal onboarding and educational resources available to our clients," says Sue. "Based on their needs or the type of billing they do, we're able to put together a curriculum that is really supportive of their staff and continually updated to reflect the latest regulatory guidance. Most hospitals and healthcare organizations aren't equipped with the level of training we have available. We're glad we can help, especially with all the staffing challenges our clients are experiencing today."

As Sue was helping to build out these courses, she had a very particular goal in mind. "It was really important to me that anyone taking the course would come away with a strong understanding of the 'why' behind everything they do," Sue explains. "We don't bill in a vacuum. Everything we do as billers affects or is impacted by something else."

So rather than learning the surface-level steps of how to bill, staff are also learning more holistically about the entire revenue cycle and how they fit in.

Providing Personal, Expert Consulting Services
Our clients are also able to take advantage of Sue's vast knowledge through the consulting work she does—jumping in to assist clients as needed. For instance, if one of our clients is experiencing a higher-than-average denial rate, Sue is often able to analyze those claims to determine the cause. As an example, regulatory changes from CMS could impact the way services are coded and billed.

"Our clients will often contact me to ask very specific questions about new Medicare regulations or specific codes or modifiers," Sue says. "I'm generally able to answer those questions right away, but if I'm not, I'll do some research and get back to them quickly." She adds, "Oftentimes, as I'm looking at claims, I'm able to proactively identify items that aren't being billed compliantly."
Many other vendors are unable to offer this level of personal attention, knowledge, and expertise. "Sue is our go-to person for the most complex issues facing our customers today, it's a difference-maker that with Sue and others, OS, inc. can provide direction to our clients and make their business offices more effective", said Lori Zindl, President of OS, inc and efficientC. As a result, OS inc. clients can enjoy peace of mind, knowing that Sue and the rest of our staff are constantly monitoring their performance.

As hospitals continue the roller coaster ride of the past couple of years, OS, inc. clients can rest assured that we will be there with them down the road to success. Since 2020, we have grown our billing team by 58% and improved our capability to handle more and larger client engagements. If your organization needs help with additional staff or if you'd like to discuss how our training program can accelerate the growth of your existing staff, reach out to one of our customer relationship managers here.
---
Do not forget to subscribe to Revenue Cycle Matters for healthcare billing best practices and industry tips!