5 min read
A Case for Outsourcing the Business Office in Critical Access and Rural Health Settings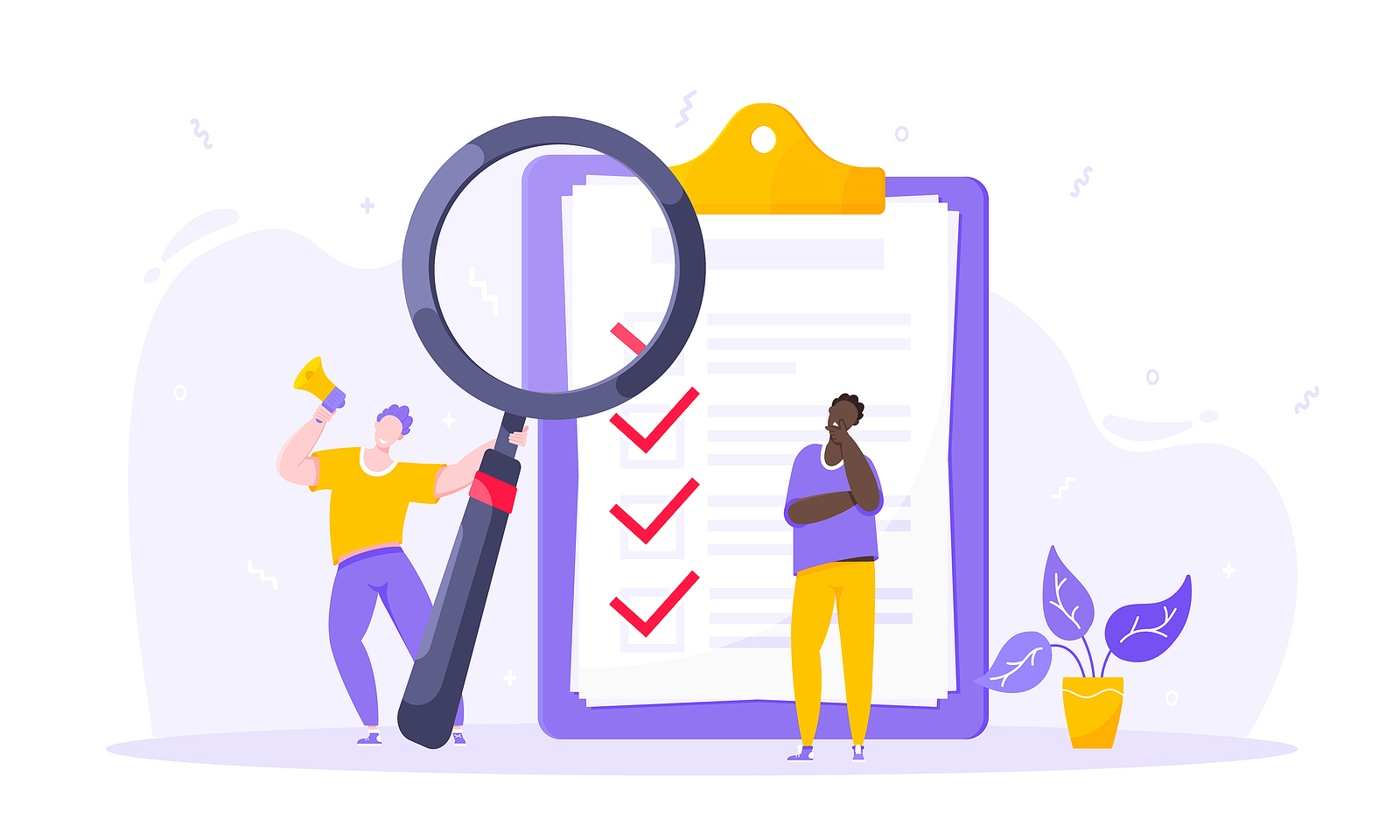 How is your organization's business office performing? For many health care leaders in the critical access community, this can be a difficult question to answer. These smaller, often rural organizations are facing a whole host of issues that larger organizations may not. For example, the rising popularity of remote work—in combination with the challenges of finding expert staff in remote areas—makes business office staffing and retention particularly difficult for critical access hospitals (CAHs).
Additionally, higher rates of staff turnover can lead to inconsistent performance as new hires need to be onboarded and trained by existing staff. This can throw a wrench in billing processes and have a negative impact on productivity. So how can leaders remove some of the unknowns inherent to business office staffing?
At OS inc., we have a solution. We specialize in business office outsourcing services. Our expert business office support staff are well-versed in critical access coding, billing, follow-up, payment posting, customer service, analytics, and more. OS inc. can help solve many of the issues that CAHs are facing today—potentially resulting in increased productivity, increased cash flow, decreased A/R days, and lower Gross Days Revenue Outstanding (GDRO).
Finding expert, reliable staffing...
In a typical hospital business office setting, it can take anywhere from 6–12 months to get a new staff member up and running at optimal productivity. This can result in a significant interruption to process flow and productivity. New hire training can also be inconsistent and dependent upon the expertise of existing team members.
Even for the most seasoned billing staff, it can be difficult to transfer subject matter expertise to new team members.
At OS inc., our business office staff undergo comprehensive training before they begin working on client accounts. With our robust training and onboarding program in place, OS has the tools and experience to hire and develop new staff more quickly than a CAH can. This helps provide clients with an "off the shelf" solution to deal with ongoing staffing shortages. Moreover, OS business office staff are typically more productive than most hospital staff, which can help offset the need to replace departed team members.
The project start-up team: our expert team dedicated to serving our clients
To ensure every new outsourcing project gets off to a great start, we send in our Project Start-up Teams. This group typically consists of four subject matter experts who are responsible for onboarding every new client. While we consider all of our billing staff to be subject matter experts, this team is specially trained to identify and resolve issues, roadblocks and trends that could be negatively impacting billing processes and outcomes.
For example, as they review a client's payment posting process, the start-up team may find that some payments are being posted twice (resulting in credit balances), or that payments aren't being posted at all (resulting in artificially open A/R). They would use this information to focus on making sure an effective payment posting process is set up.
The Project Start-up Team also specializes in identifying issues related to billing and denials.
They systematically review edits that are currently in place, they review how claims are going out the door, and they look closely at denials. If a payer is denying for a specific reason, an edit can be added to stop the claim on the front end. If a denial cannot be fixed by a simple edit, the start-up team is well-versed in adjusting billing processes or practices to mitigate those risks.
All their findings and trends are brought back to the client and resolved to create an ideal environment for effective billing. Once the Project Start-up Team has things set up and running smoothly, we transition in a long-term team to the client account. That long-term team will work with the client with the same level of diligence and expectations as the start-up team.
Our Full-Service Outsourcing Model
At OS inc., we offer everything from coding to self-pay, but most often, the OS team takes over once an 837 file is generated. From that point on, our staff handles:
Billing: Claim edits, reviewing for account overlap, and everything that goes on the claim before it gets sent to the payer
Denials & Insurance follow-up: Work denials and/or follow up with insurance companies
Payment posting: We can post directly into clients' systems to resolve the A/R after receiving remittance advice
Customer Service/Self-pay follow up: Sending out patient statements, contacting patients, following up on unpaid balances, etc.
In the beginning of a project, our team provides trends they have identified and feedback via weekly calls. Additionally, a month-end report with statistics, including GDRO and AR over 90, is shared with the client along with a written analysis containing recommended actions to take.
Financial benefits of a fully outsourced business office: a case study.
Recently, a critical access hospital in Wisconsin outsourced its business office (with the exception of payment posting and partial coding) to OS inc. In just two short months, the healthcare organization has experienced significant results. For example, the hospital's inhouse unbilled amount dropped from $532,949 in April to just $39,587 in July.
The organization's billed dollars increased by over 40%--up from $4.06 million to $6.1 million. As a result, the organization was able to collect $2,264,212 in June. This represents a 17.6% increase in collections since the CAH began its partnership with OS inc.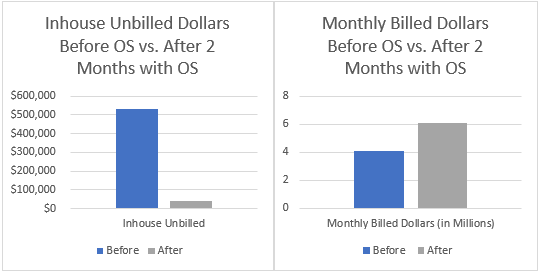 The results speak for themselves. Outsourcing business office functions to a firm that specializes in billing for critical access hospitals, translates into increased cash flow and improved overall financial health. To get in touch with our subject matter experts today, call 800-799-7469 or contact us here.
Want to learn more about the challenges and best practices for hiring for rural business offices? Check out our webinar: Rural Health Challenges and Best Practices for Hiring and Developing RCM Staff!
---
Do not forget to subscribe to Revenue Cycle Matters for healthcare billing best practices and industry tips!