5 min read
Our Best Tips for Effectively Training New Business Office Staff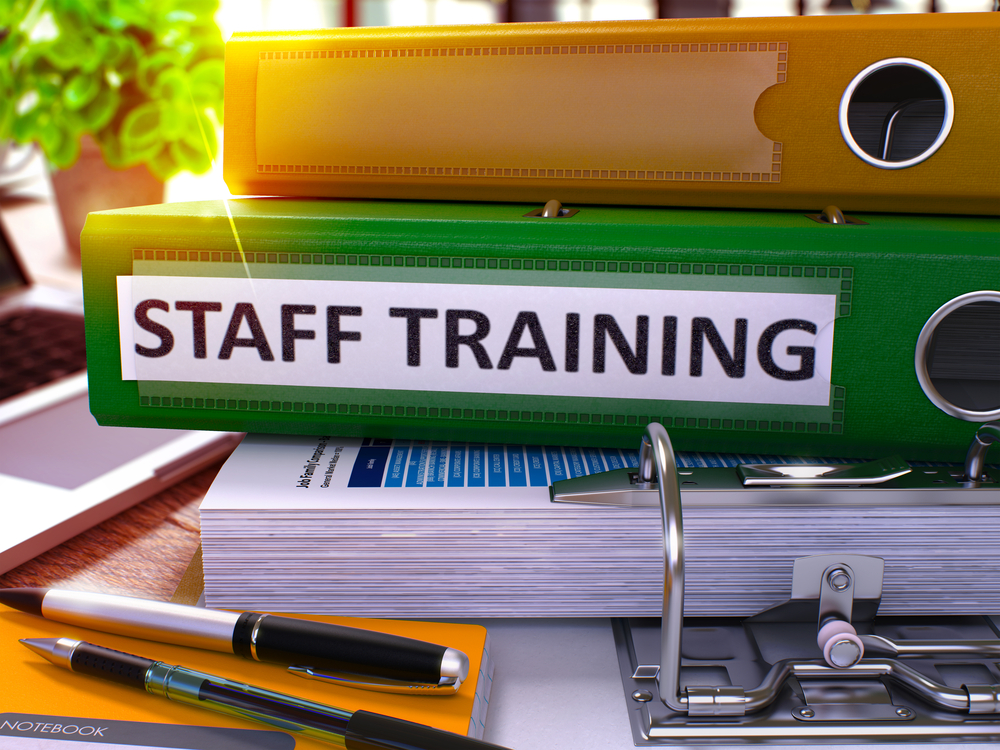 Rural hospitals and businesses in the United States are facing a challenge. Population growth in rural America has stagnated over the past decade–increasing by less than 2% since 2010. Additionally, as remote work opportunities become more common, rural employers often struggle to keep up with establishing and maintaining remote work capabilities.
With a shrinking pool of workers from which to choose, it hasn't been easy for rural hospitals to find qualified business office staff. So, when quality candidates are found, how can business office leaders ensure that the training process is both efficient and effective?
In this article, we're sharing pieces of our own proven, long-standing process for training our OS inc. business office staff. Over the years, we have developed a solid, repeatable process that incorporates multiple learning styles and gets new employees up and running as quickly as possible. Whether organizations handle training internally or engage an outside firm, there are takeaways here for everyone.
"The more time you take to answer their questions, the less questions they'll have later."
Incorporate Multiple Learning Styles.
In the business office setting, new employees often enter new positions with little to no previous hospital billing knowledge. They are then required to memorize a tidal wave of terminology and acronyms while also learning how to use an unfamiliar system in an industry characterized by change—changing regulations, changing processes, technological advances, and evolving payment models.
Understandably, a new hire can quickly become overwhelmed by the training process, especially if he or she is expected to learn everything by reading independently through a thick binder of materials. Karen Marsho, OS inc.'s lead Revenue Cycle Trainer, explains, "It's important to use different teaching methods—videos, reading, one-on-one—because not everybody learns the same way. Taking the time to let somebody learn and apply the things they're learning the way they best process is a really important component for success.
This is why we've developed a guided process that includes online curriculum, virtual classroom training, and one-on-one coaching and mentoring to be the most effective. At OS inc., new business office staff begin with a self-paced online curriculum, which begins to familiarize them with different aspects of the hospital business office and the revenue cycle at large.
As new employees work through their self-paced course, they attend scheduled virtual classes that reinforce the concepts being learned. Karen says, "Our virtual classrooms usually feature one presenter on a platform that allows conversation between the students and the presenter." According to Karen, this classroom component is essential to the new hires' ability to understand, apply, and ask questions about the materials. She adds, "The more time you take to answer their questions, the less questions they'll have later."
Offer One-on-One Coaching and Support.
At OS inc., every new staff member gets daily one-on-one time with his or her trainer. Whether face-to-face or virtual, the trainer is there to answer questions, review performance, communicate expectations, and provide support. "Having a person to support you when you're overwhelmed is pivotal," says Karen.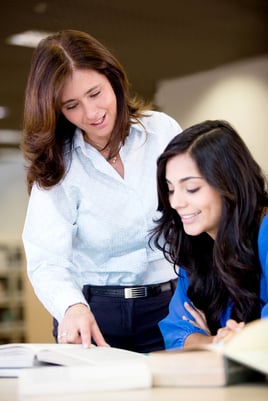 "[The new hires] need to know that our trainers have their backs if they're struggling with something. The emotional support is part of what we do."
When business office staff are intimidated by high productivity standards, trainers can encourage them during one-on-one sessions and get to know each individual's strengths and weaknesses. As time progresses, the amount of time each new hire spends with a trainer is gradually decreased until he or she is fully independent.
Don't Rush the Timeline.
Healthcare providers often make the mistake of rushing the training process. "People want fast because they're behind and they're short-staffed," Karen explains. This is not uncommon, especially for smaller organization's whose ability to train is limited by many variables outside the revenue cycle department's control such as time and investment in curriculum. If you rush training or fail to provide a new hire with the tools, they need to have success, you will often see that reflected in not only your revenue cycle's performance but also in increased staff turnover.
"At OS, the training might actually take a little longer." The payoff, however, is that new staff members will be better equipped to handle the demands of the job. As a result, they'll have more confidence in their knowledge, be more productive in their positions and remain with the company for a longer period.
There are countless benefits that accompany a comprehensive training program but as we recognized above; sometimes the time and resources necessary are not available to every revenue cycle or business office. Rather than perpetuate the cycle of inadequate training à poor results à employee turnover, it might be time to consider asking for help! Working with an outside partner can provide insights and free up time, allowing you and your staff an improved likelihood of success.
Engage an external partner.
While some organizations may already have an excellent training program in place, others may struggle to find the time and resources to provide the level of education and support described above. If this is the case, an external training partner might be the solution.
Look for a partner that incorporates the following:
Materials catering to multiple learning styles (i.e., text, videos, images, etc.)

Mix of independent study and classroom instruction

One-on-one training and support

Training schedule that lasts longer than a couple of weeks

Resources and one-on-one support that continue beyond the training period
After years of refining an effective process for training business office staff, OS inc. is proud to make its training model and resources available to clients. Contact us today to learn how we can come alongside your team to facilitate the training process.
To get in touch with our subject matter experts today, call 800-799-7469 or contact us here.
Want to learn more about the challenges and best practices for hiring for rural business offices? Check out our webinar: Rural Health Challenges and Best Practices for Hiring and Developing RCM Staff!
---
Do not forget to subscribe to Revenue Cycle Matters for healthcare billing best practices and industry tips!