Welcome to the second installment of our Expect More From Your Claim Scrubber series! If you missed the first article all about how efficientC differentiates itself from other claim scrubbers on the market, you can find it here. In this article, we're diving into the importance of working with a claim scrubbing partner who prioritizes denial prevention by focusing on first pass yield.
Most clearinghouses love to tout their high "Clean Claim Rates"—highlighting their ability to get as many claims to the payer upon first submission as possible. An organization's clean claim rate, as defined by HFMA, is determined by dividing the number of claims passing all edits without manual intervention by the total number of claims accepted into the claims processing tool for billing.
While this metric provides some important visibility into why claims are not passing existing edits (e.g., registration mistakes, billers bypassing edits, payer requirements not met, etc.), it fails to consider the quality of those edits and completely ignores the issue of rejected claims.
What good will data about "clean" claims do you without information about whether those claims actually get paid?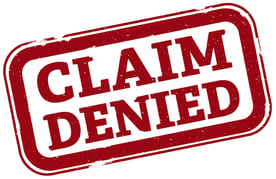 This is why we at efficientC believe that any philosophy built upon a high clean claim rate is fundamentally flawed. This way of thinking creates a higher denial rate, increases follow-up costs (claim touches), and puts more claims at risk of never getting paid. In essence, the clearinghouse becomes just a tool to move transactions.
Instead, we focus on first pass yield, or the percent of claims that actually get paid upon first submission. Why? Because organizations with a higher first pass yield experience lower denial rates and will see far healthier A/R performance and cash flow.
---
Follow along by having our latest insights, news and tips sent straight to your inbox!
---
­­­­­­­­
Our Clearinghouse is more than just a tool to move transactions
efficientC is also a powerful denial prevention tool that can drastically improve organizations' ability to get paid the first time. Because we believe that fixing claim data should be the highest priority of any clearinghouse, we've developed a state-of-the-art analytics platform – Insights. Insights analytics integrates seamlessly with our clearinghouse and claim scrubber to give providers actionable denial and edit data.
Within Insights, denials are mapped to different categories (i.e., eligibility, medical necessity, coding, etc.) based on reason and remark codes. Users can drill down to claim-level detail to view each rejection within a certain category.
This allows healthcare leaders to look for trends and patterns in the data and provides tremendous visibility into the root cause of denials. Insights will actually identify where an edit can prevent a denial. No other clearinghouse that we know of has this level of intelligence capability.
An Ounce of Denial Prevention is Worth a Pound of Denial Management
Armed with this information, efficientC customers are able to understand the origin of denials and prevent them before they happen. This allows healthcare leaders to execute a continuous improvement model to their revenue cycle—gaining a bird's-eye view of how the various departments work together to affect A/R performance.
On average, our customers achieve:
Average of almost 85% of claims paid on first submission
Denial Rates < 9%
A/R days consistently under 40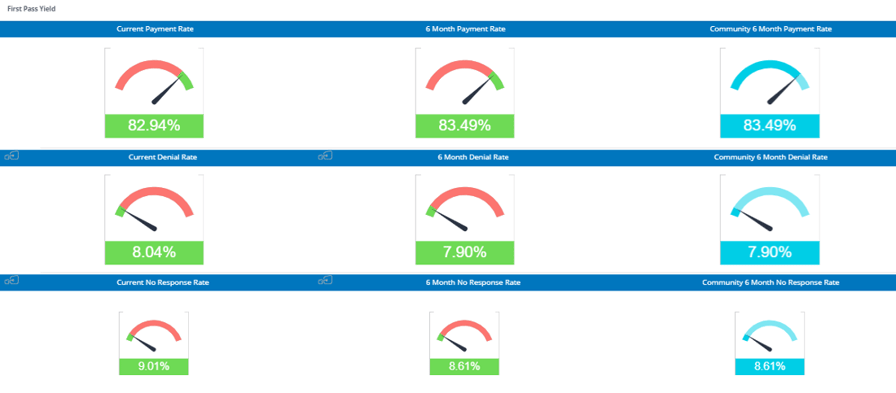 For a closer look at how one Wisconsin-based organization has used efficientC to revolutionize its approach to denial management, read more in Part 3 of the series!
Are you ready to expect more?
If you're ready to expect more from your claim scrubber, consider getting in touch with one of our claim experts to schedule a demo of efficientC.
They will be happy to familiarize you with our process and show you how our focus on denial prevention and first pass yield can transform your organization's A/R performance.
Not ready for a demonstration yet?
No problem, but make sure you subscribe to Revenue Cycle Matters for healthcare billing best practices and industry tips!