- Webinar -
ICAHN Healthcare Billing Webinar Series

Overview

We know how hard it is to leave the office for professional training. We also know how challenging it can be for business office teams and revenue cycle leaders to take time away from their day-to-day schedule to provide quality staff training and help with new employee onboarding. Possibly the biggest issue is that there simply aren't many healthcare billing training sessions available to us.
For these reasons, efficientC and OS inc. are excited to partner with the Illinois Critical Access Hospital Network for our 2020 Healthcare Billing Webinar Series.
To appeal to an audience of varying experience levels - each webinar includes topic overviews, in-session exercises, Illinois-specific examples, and plenty of time for Q&A.
Each webinar is conducted in a 90-minute intervals and will be led by Lori Zindl and Sue York.

Billing Basics: All About Claims (Recording below)

All About Claims: Presentation Slides
Claim Adjustments Reference Document
Follow Up: Resolving Unpaid Insurance Balances (Recording below)

Resolving Unpaid Insurance Balances: Presentation Slides

Denials: Overview & Resolution Strategies (Recording below)
Overview & Resolution Strategies: Presentation Slides
Collections & Customer Service (Recording below)

Collections & Customer Service: Presentation Slides
Presenters


Lori Zindl, President
Lori Zindl has over 30 years of experience in the healthcare billing field. She is a nationally recognized speaker and has written articles on receivables management issues that have been published in numerous trade journals.
Lori started OS inc in 1993 and today her companies currently handle more than $4 billion in client receivables annually, maintaining GDRO in the 40's for their clients with complete Business Office services.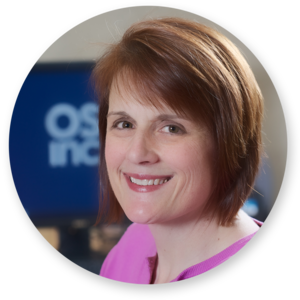 Sue York, Director of Learning & Consulting Services

Sue York developed her wealth of coding knowledge as the manager of Medical Records/Coding/Utilization Review in acute care settings and physician clinics.
For over 18 years, Sue oversaw all accounts receivable client projects as Director of Operations at OS inc.
In 2017, Sue transitioned to her current role, where she is responsible for efficientC and OS inc's educational content development and consulting services.
See The Power of Our Products
efficientC and Insights have joined forces to deliver the industry's ultimate denial prevention product available today.
Built by revenue cycle experts for healthcare billing specialists, efficientC is a claim management and analytics software product. It combines a responsive clearinghouse and claim scrubber tool with its Insights analytics platform that work together to get you the highest number of claims paid on the very first submission.