6 min read
12 Things Keeping Hospital CFOs Awake at Night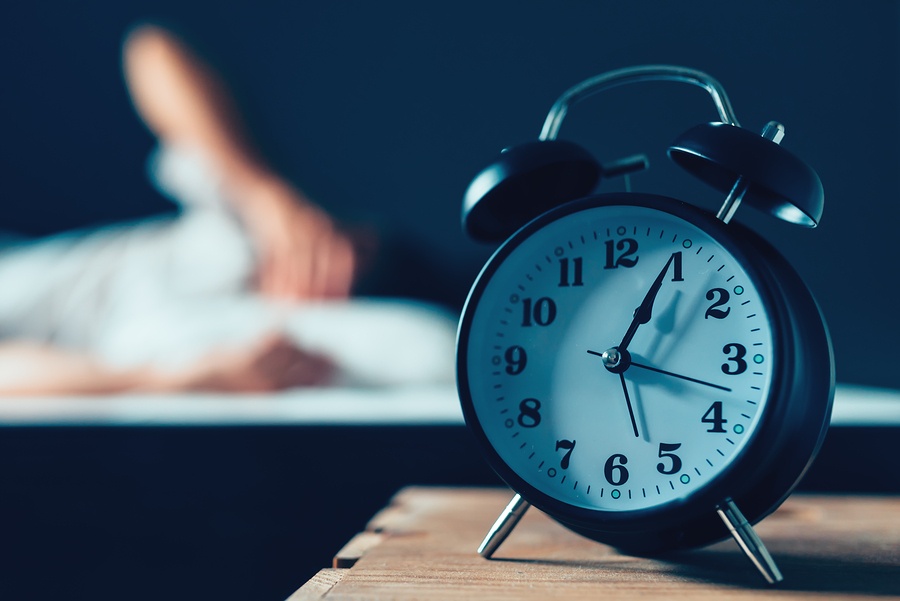 Is the pressure to simultaneously control costs and improve care quality making you toss and turn every night? Uncertainty about healthcare reform, declining reimbursements, and increasing costs of operating expenses are just a few of the concerns that rural community hospital CFO's are tackling this year.
The healthcare business climate continues to bring legislative and administrative changes and the success of rural hospitals depends on their ability to remain agile while moving forward in a challenging and sometimes uncertain market.
We've identified twelve top concerns of rural hospital CFO's in 2018:
1. The Impact of Value-Based Reimbursement
The Government Accountability Office (GAO) states that small and rural hospitals will face unique challenges implementing value-based reimbursement plans, with the major challenge being lack of financial resources. Initial and on-going value-based care investments can total thousands, and up to millions. Success in Medicare's value-based payment program will make a significant difference in those health systems that streamline their care models with redesigned patient care models and outsourced services. Prepare for value-based care now by developing evidence-based models for care improvement that include target patient population, payer mix, staff roles and responsibilities, and transition costs
2. Denials
The negative impact of poor claims management is significant. Patient registration, prior-authorization, coding compliance, clinical documentation, insurance follow- up, patient collections, and contract negotiation and management form the circle of reimbursement. Dropping the ball in even one of these areas dramatically changes hospital reimbursement. According to 2016 claims denial data, registration, and eligibility errors were the leading cause of denials, at 23.69%, with missing or invalid claim data coming in second at 14.6%. With an average of $4.9 million in lost revenue per hospital, it's imperative that hospitals track and review billing activities in all departments with the goal of preventing denials.
3. Internal Dissention
Conflict as simple as work assignments and as complex as mergers interfere with delivering quality services. All departments lend assistance with quality care and timely reimbursement. Simple communication often leads to swift and satisfactory resolution. Seek opinions from all stakeholders and create solutions with the assistance of all departments to achieve results all parties will respect.
4. Regulatory Compliance
The American Hospital Association (AHA) found that hospitals, health systems, and post-acute care providers spend almost $39 billion on regulatory compliance. As of March 2017, providers must comply with 629 regulatory mandates, 341 of them hospital-specific. Nine domains that include quality reporting, meaningful use, program integrity, conditions of participation, post-acute care, healthcare fraud and abuse, privacy and security, value-based reimbursement models, and medical billing and coverage verification affect all hospitals. On average, hospitals spend $1.6 million on billing and coverage verification, the majority of that spending for staff salaries. AHA also notes that the regulatory burden of medical billing continues after achieving reimbursement with the added weight of post-payment audits, payment recoupments, and claim denial appeals.
5. Talent Development & Recruitment
The average annual salary of an experienced hospital billing specialist is $40,000. After factoring the time investment of training, as well as materials and the initial loss of productivity for the trainer and the trainee, the average cost of training a new billing rep can be thousands of dollars. Keeping an experienced and dedicated billing rep on staff far exceeds the expense of replacement. Your business office staff is the foundation of your hospital's collections. Successful hospitals have policies in place to keep their staff members happy and secure in their positions, such as perks like unlimited vacation days or paid/unpaid time off earns loyalty from existing employees and make your department one where exceptional people want to work. It's far wiser to treat your staff well and encourage them to stay onboard.
6. Cybersecurity
Becker's Healthcare found data breaches cost hospitals an average of $3.6 million. Malware, worms, and viruses are the number one threat, making up 60%, followed by unauthorized access to corporate data and ransomware at 49%. Employee mobile devices account for 51% of data breaches. Only 61% of hospitals require security awareness training for all employees. Protection of patient data is the foundation for compliance with government entities, and many commercial payers. Create a culture of securing patient data wherever its stored by actively training staff and providing tools like remote access software to encourage compliance across all patient information access devices.
7. Meaningful ROI with Vendors
Your profit margin suffers when vendor contracts don't return the anticipated results. Before signing on with a new vendor, whether for staff recruitment, software and hardware management, and other vendors, review the contract to assure your return on investment. Clearly identify pricing and payment terms, equipment upgrades and software management, and training issues. Implement a process to evaluate staff and patient satisfaction, as well as calculating the value and savings of the vendor relationship.
8. Capital Improvements
A survey by the AHA states hospital leadership reported reduced operating margins and reduced access to capital. Investment in capital improvements positively affects patient outcomes, but it comes with many layers of complexity, including ensuring compliance with building requirements, healthcare delivery needs, and antiquated buildings and systems. Prioritizing technology investments and joining forces with larger hospital systems to help finance crucial capital improvements are options to consider when addressing expenditures.
9. Mergers and Acquisitions
Merger & acquisition activity, or M&A, has been on an uptick. Consolidated healthcare markets are causing price increases for many consumers, a trend expected to continue. Hedging against decreases in profitability and retaining competitive advantage is driving most M&A. The shift to value-based care is challenging leadership in rural community hospitals to consolidate services without losing identity in the communities they serve.
10. Reducing Costs
Hospitals spend less time, money, and resources by reducing the number of days claims spend in the A/R. Your claims management systems should thoroughly scrub claims before they leave your system, editing for coding and demographic errors. The cost for every re-touch of a claim is $1.40 and at that rate, hospitals spend tens of thousands of dollars in unnecessary claims handling. Once a claim is denied, there is only a 40% chance of that claim being paid, meaning 60% of denied claims will not be paid. Tweak your claims edits to check for demographic errors, insurance errors, and coding errors. You will be able to achieve a 90-95% clean claim rate, meaning 90% or better of your claims are being paid on the first submission. Another way rural hospitals are reducing costs is by joining with other hospitals to leverage their combine purchasing power to save significant money for all. Other savings include talent recruitment, medical training, and information technology.
11. Managing Risk
Risk-based contracting is looming for all hospitals, and most are not looking forward to it. A survey by accounting firm KPMG recently found that over 50% of hospitals expect value-based contracts to lead to a drop in operating surplus. After bearing the initial financial brunt of the Affordable Care Act, hospitals are finally starting to see a rise in their surpluses, and they're not excited to jump into uncertainty of risk-based models. In order to succeed at risk-based contracting, hospitals will need to research the real costs of per-patient care. This means closely managing diagnostics, treatment, pharmaceuticals, and post-care treatment to fully realize the payment they can accept.
12. Clinical Documentation
Clinical documentation improvement is the cornerstone for improved reimbursements. It's also the law under HIPAA & ACA. Incomplete or inaccurate documentation leads to denied claims and jeopardizes patient care. Utilizing highly efficient EHR systems reduces physician fatigue, improves inter-departmental communication, and expedites resolution to patient and insurance questions.
Healthcare moves forward at the speed of light, and for many CFOs of rural hospitals, catching some Z's can be elusive. Keeping tabs on these useful tips will keep your healthcare organization strong and healthy and moving confidently forward.