5 min read
Revenue Integrity in the Business Office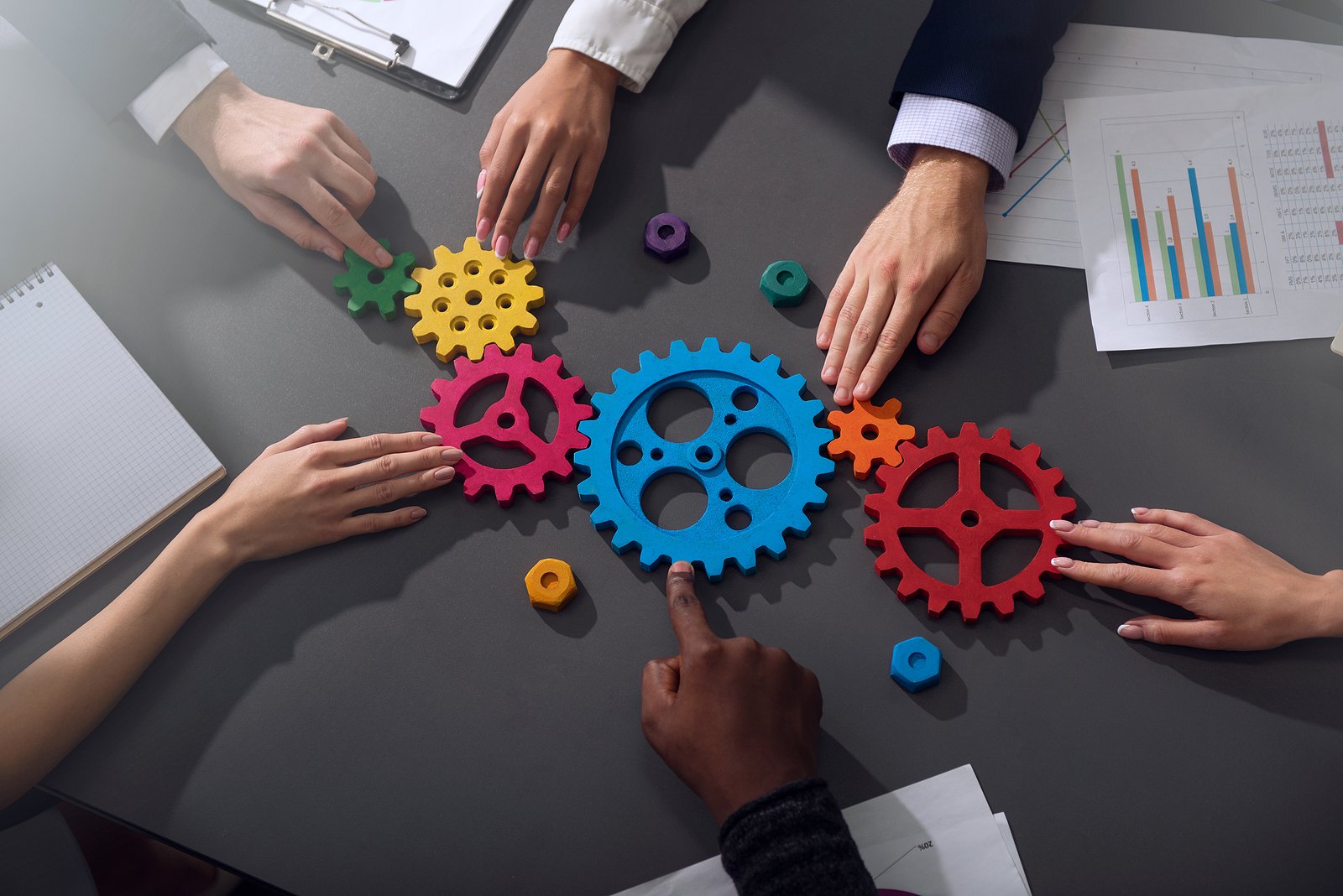 efficientC: Your Partner in Revenue Integrity

Revenue integrity is a phrase used across many industries--including healthcare--to describe an organization's efforts to stop revenue leakage, optimize reimbursement, improve compliance, and increase efficiency.
Due to a variety of pressures and challenges, revenue integrity has been top-of-mind for revenue cycle leaders in particular for many years.
For example, payer scrutiny, value-based reimbursement models, rising patient responsibilities, thin margins, RAC and other audits, and a complex regulatory landscape haven't gone away. Instead, they continue to threaten providers' bottom lines (perhaps even more so, given a worldwide pandemic the likes of which the modern healthcare system has never seen).
According to an HFMA/Navigant survey from 2017, 44% of organizations had revenue integrity programs at the time of the survey. Those organizations saw, on average, a 68% overall increase in net collections, a 61% increase in overall gross revenue capture, and 61% reduction in compliance risks.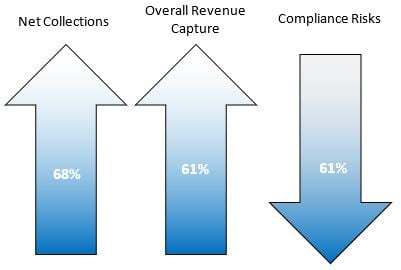 Four years later, in 2021, healthcare leaders still have similar challenges and goals. The data shows that revenue integrity programs work. Whether your organization has implemented a formal revenue integrity program or whether you're working around the edges of revenue integrity strategies, there are steps that hospitals can take to get improve organizational revenue integrity.

So how can you take your revenue integrity approach to the next level?
Use Clearinghouse Edits to Mitigate Compliance Risk
The always changing regulatory landscape in the healthcare industry makes it nearly impossible for revenue cycle leaders to remain up to date with payer rules and guidelines. Resulting compliance risks often lead to denials, expensive rework, and ultimately revenue loss.
To mitigate these risks, work with your revenue cycle partner to identify and proactively create new edits based on the analytics provided by your claims management system. At efficientC, our Insights analytics provides specific, actionable reporting that will identify the need for a specific edit. A common example would be to add an edit to the format of the subscriber ID field to ensure it matches the format the payer uses when issuing these numbers to their members. Once that edit is added, that denial will no longer occur. This proactive approach could be instrumental in preventing denials, improving compliance, and getting the most claims paid on first submission.
Not all claim management systems are created equal. So how can you spot the right partner? The best partners will play an active role in monitoring your claims activity helping you quickly detect opportunities to create new edits or improve billing processes. These changes should be all inclusive and not a chargeable event. Payers and regulations are constantly changing, and you pay your clearinghouse to submit claims that don't get denied, you should count on your vendor/partner to be ready, willing and able to work with you.

Analytics Provides Access to Meaningful Data
According to HFMA, "The goal of a revenue integrity program is to prevent the recurrence of issues that can cause revenue leakage, revenue degradation, and compliance risk." So, if the goal of revenue integrity is to prevent the recurrence of issues, how does an organization do this in a reliable, real-time way?
Ultimately, the ability to create and sustain meaningful change stems from solid, real-time data. Business intelligence tools, like our Insights predictive analytics platform, give healthcare leaders valuable information about efficiency, denial trends, root cause analysis, payer issues, and overall revenue cycle health.
Customizable dashboards like the ones shown can alert leaders to issues, identify root causes, and empower lasting change. Because changes to guidelines and policies are often faced with resistance, however, revenue cycle leaders who arm themselves with data may more easily secure buy-in from revenue cycle staff and executives. It's much harder to argue with real-time data and trends.
Creating an Interdepartmental Revenue Integrity Program
Whether your organization has an existing revenue integrity program or is just looking to take the first step, it's essential to include a cross-section of departments. One of the key tenets of revenue integrity is to break down silos between registration, point of care, HIM and coding, billing, and compliance. It's important to include representation from each of these groups. It can be as simple as the creation of a steering committee.
Tools commonly used by coding and HIM professionals, like computer-assisted coding and software that helps with complete and accurate charge capture, can help ensure claims are more accurate before they even reach the billing office. Additionally, business intelligence tools like Insights can show leaders where silos between departments might be causing delays and inefficiencies.
Under the umbrella of revenue integrity, this interdepartmental group of leaders can troubleshoot and propose changes that are backed by proven data.
For healthcare leaders who are already operating on thin-to-non-existent margins, protecting revenue is a no-brainer. Equipped with data and the willingness to identify and solve problems before they become a significant source of revenue leakage or compliance risk, interdepartmental revenue integrity teams can work collaboratively to implement lasting, meaningful change.
efficientC was designed and built as a denial prevention system. Denial prevention is a key component that can be used to identify and stop revenue leakage. Our team partners with your revenue cycle team to play an active role in your success. Contact us now to discuss how efficientC can become a partner in your revenue integrity program.

Our Promise
At efficientC, we promise to help our customers get 95% of their claims paid in twenty days or less. For us to achieve our promise, we must take an active approach to denial prevention. We know that if a claim gets denied, there is a 60% chance that claim will get denied again. Why take that risk? When implemented correctly, our customers have seen on average a 15% cash flow improvement and a 40% reduction of denials in sixty days.

Most claim scrubbers have the data you need to be successful. If you are struggling to find the data, reach out to your current vendor/partner and ask for assistance. Chances are, other customers have asked the same question and they can point you in the right direction.

We hope that the information that we have provided today can help you and your organization take steps to implement a denial prevention strategy. It might take some effort to get started but in the long run, it will increase collections and speed up your A/R turnaround. If you need some help getting started, reach out to us at efficientC. We would be happy to provide a free denial analysis. It's time to make your denials work for you. We are here to help.

You can reach out to efficientC here.
---
Do not forget to subscribe to Revenue Cycle Matters for healthcare billing best practices and industry tips!