4 min read
The Future of the Hospital Business Office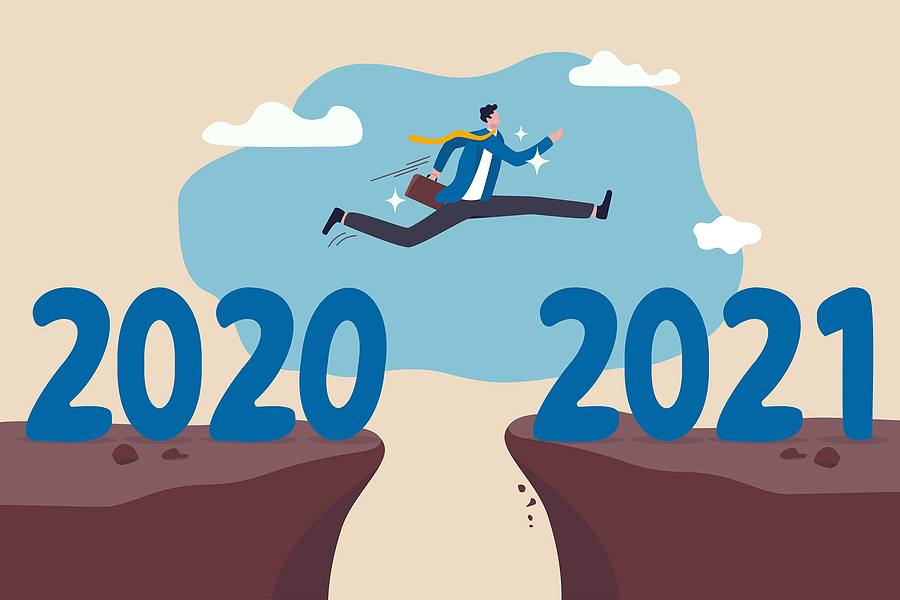 The COVID-19 pandemic has driven several changes within hospital business offices.
From the location where staff members work, to changes in insurance regulations and even payer mix - as some patients may have lost or changed insurance coverage in the last year.
It might be hard to envision the future of healthcare delivery, but we can be certain the future of the business office includes remote work and will require further adoption of technology to make billing and denial management more efficient.
Where do we go from here?
Right now, many billing staff members are working remotely. Will they be coming back? Patient account managers say that right now, they just do not know.
Recent research reveals that most employees who now work at home would prefer to stay remote even after the pandemic has been resolved. Although, many also say they would at least like the flexibility to work both in the office and offsite.
Revenue Cycle Directors and Business Office Managers will need to determine which systems and equipment remote workers need to be productive. They will also need to ensure that employees are adhering to HIPAA regulations regarding the security of patients' personal private information.
Maintaining Productivity
Most importantly, leaders will need to determine if remote employees can effectively manage billing and collection responsibilities from home, which is critical to avoid cash flow disruption.
There is plenty of dispute over standards for employee productivity from home. Some health systems have even set higher expectations for remote staff than those who work in-house. We know establishing standards for remote work is essential. We also believe that it is key that those standards are communicated clearly to team members.
"Once COVID-19 guidance was given, we transitioned almost all our staff to work from home. After the initial adjustment period, it has gone very well. The key to our success is that our staff knows what is expected of them every day.

We had performance monitoring tools such as workload calculators, productivity reports, and employee scorecards in place from the beginning. Even before COVID-19, our teams knew what we expected from them each day.

If your team is going to stay remote, it is imperative that clear expectations are set and have effective tools for measuring results. That's what will make it work for both staff and the organization."

- Lori Zindl, President, OS, inc. and efficientC
---
Follow along by having our latest insights, news and tips sent straight to your inbox!
---
­­­­­­­­
The Workplace Adapts
If, and when employees return to the office, there will be a certain amount of apprehension regarding health and safety.
If they haven't already started to bring staff back, business offices will need to make changes to accommodate required social distancing guidance. They also might need to evaluate their ventilation system, workplace cleaning practices, and other sanitation standards to help minimize the spread of airborne diseases.
For example, consider an office that previously held twelve employees, now based on current guidelines it can probably only fit about four. If more space is needed to maintain the required social spacing, is that space available? Will additional space be required?
Some offices may be forced to have more than one shift to work around spacing needs. If business offices take this approach, what kind of sanitization will need to occur between shifts?
The bottom line: It comes down to weighing the costs and the benefits of a virtual office and implementing what is most practical based on organizational needs.
Lori points out, "Not everyone can be productive at home. We have about 60% of our workforce remote today. The others either prefer to work from our office, or we've asked them to work in the office to help them maintain their productivity."
What else does the future hold?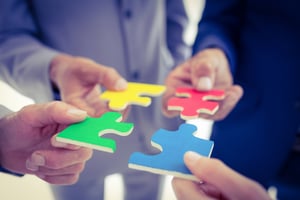 More hospital business offices may look to technologies with additional value - like those providing better intra-system communication and enhanced reporting capabilities, which includes analytics for employee productivity.
They could also go in the direction of outsourcing billing operations, which could be more efficient and may save resources.
It can be costly for organizations to completely alter their revenue cycle management operations. The cost of adding more office space, changing policies, procedures and processes will require leadership to be more innovative.
Some are planning for a hybrid business office with outsourcing partners who supplement a combination of remote employees, and in-house staff who are trained to work in either setting.
Choosing to partner with medical billing outsourcing companies can provide access to these solutions at a fraction of existing IT expenses.
If your organization is facing decisions like these, don't hesitate to get in touch with a member of efficientC or OS, inc. We offer a full suite of revenue cycle management solutions from staffing to technology that includes and analytics, and we would be happy to provide advice and suggestions as you consider the future of your billing office.
---
Do not forget to subscribe to Revenue Cycle Matters for healthcare billing best practices and industry tips!