4 min read
Is Your Business Office Leaving Money on the Table?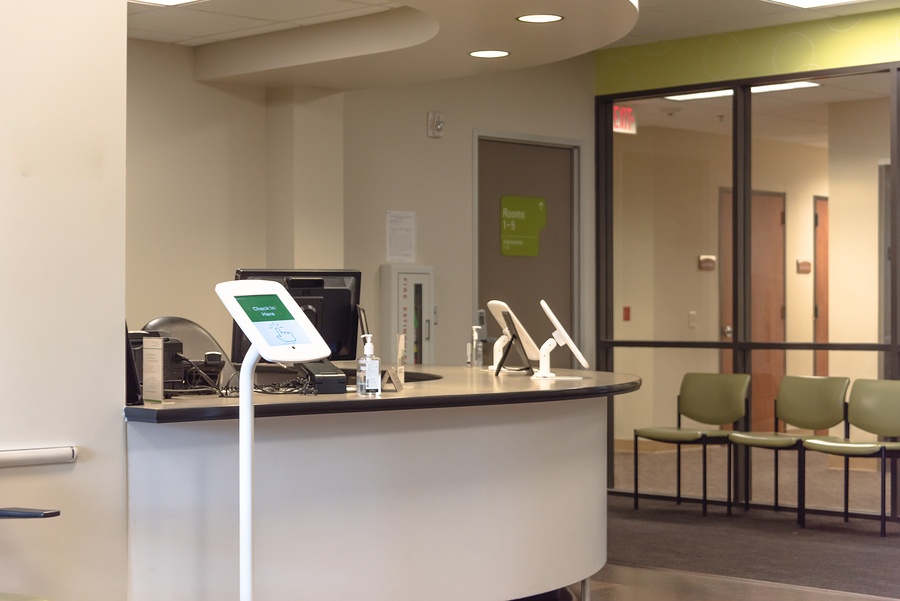 Staying on top of the healthcare needs in your rural community depends on the resilience of your critical access hospital (CAH) and its ability to stay fiscally strong.
Often the only local healthcare source, rural hospitals are pillars in their community, not only serving healthcare needs of residents, but contributing substantially to the economy by being a sizable employer.
Ensuring ongoing financial success in your CAH depends on many factors, the most important of which is your revenue cycle management. As you know, RCM encompasses all the administrative and clinical functions that contribute to billing healthcare services, collecting for those services, and the management of the process.
Those processes start when your patient presents for service and they don't end until you've received the final payment for the service. If you take time to tweak your processes, you can prevent as much as 90% of all insurance denials.
We've identified eight ways your business office could be leaving money on the table.

Registration Errors
The majority of claim information is obtained by patient registration when they check the patient in for services. If they get the correct insurance and patient information and also enter it into your system correctly, you'll get paid faster. Listed as the second most common denial across healthcare organizations of all sizes, missing or invalid claim data accounts for 61% of initial denials.Train your staff to ask for insurance information and confirm address and phone at every visit. Insurance changes. People change jobs. Divorces happen. Patients may push back at first, but they'll soon learn your procedure and appreciate the extra attention to detail. If you utilize an electronic insurance verification product, train your staff how to use it. They should then update the patient demographics as appropriate after the insurance has been verified.

Not Collecting Patient Liability
Make it standard practice to collect patient copays and co-insurance at the time of service. It's much easier to verify patient liability before you render services than trying to collect after the patient leaves. In today's high deductible landscape, it's best practice to make arrangements for full or partial payment at the time of service. Patients are becoming increasingly aware of their financial responsibilities for services.

Your Provider Information Isn't Correct
Insurance companies require providers to be credentialed before they will reimburse claims. Confirm your healthcare organization has successfully completed the process for each billing provider and has a system in place to ensure timely re-credentialing as needed. Preventable credentialing errors can cause critical access hospitals to lose out on otherwise collectible dollars, hurting their bottom line.

Inefficient Staff and Technology
Hospitals lose approximately $262 billion annually on denied claims. Becker's Hospital Review states denial appeals cost providers roughly $118 per claim. When simply retouching a claim after it's been filed costs upwards of $25, it's in your organization's best interest to provide adequate training for all your staff. Be aggressive in claims denial management. Keep your coding staff educated on current coding practices. Send coders and billing specialists out for educational conferences each year. Keep your electronic equipment current and review your hospital information system. It may be time for an update. Invest in your staff and technology and improve your RCM.

Reviewing Claims Before Sending Them Out
You should not be touching claims before they're sent out. Your claims management software will scrub your claims initially and your claims clearing house will check them again before forwarding to your payers. You can set up your system to look for errors and ensure your claims are compliant. Checking each claim is unnecessary and a waste of valuable time and resources.

Not Working Denied Claims
Make a practice to look at denied claims every day. Ideally, someone should be working them as soon as they come in. Denied claims have already started the payment clock, and every day they sit there untouched is another day of lost revenue, decreasing your hospital's cash flow. You already know what's wrong with them, so don't let staff sit on them.

Not Obtaining Pre-Certification
Each insurance company has a database of procedure codes for which they require pre-certification. Hire staff who are responsible for knowing which codes require pre-cert and making sure that they obtain it prior to performing the procedure. Many insurance companies do not allow retro certification, and the ones who do allow it have time limits on retro certification. Not completing this one process has the potential to cost your rural hospital tens of thousands of dollars.

Contract Negotiation
Most insurances require a contract with all providers. Use payer scorecards and data to ensure your payers are meeting their contractual obligations and reimbursing correctly. Review the services that your facility provides to the community and use them as leverage to negotiate specific services for higher reimbursement. Your status as a critical access hospital often places you in a better bargaining position, so make sure you're not just signing contracts as soon as they come in.
Financial sustainability gets tougher every year for critical access hospitals as reimbursements change and margins shrink. Take some time to review your healthcare organization's policies and procedures to see where you can make improvements. Make sure your hospital is not leaving collectible dollars on the table.